Cladding enclosures – made of AISI 304 stainless steel. The protective frame of the protective cabinet provides long-term intensive operation while maintaining the dimensions and geometry of the structure. The cabinet is mounted on four adjustable legs. The cabinet door is equipped with a locking device and, for ease of opening, has a stainless steel handle-grip. The interior of the cabinet is equipped with shelves. At the request of the customer can be equipped with drawers, a safe. To move the protective cabinet to the installation site, four removable eye bolts are provided.
The safe is equipped with protective lead panels isolated from the external environment, which eliminates the possibility of human contact with them. Filling with protective material is carried out around the entire perimeter of the housing, taking into account overlap at the joints to exclude protection gaps. Filling with protective material provides the necessary, equal (not less than required) attenuation of radiation around the entire perimeter of the product.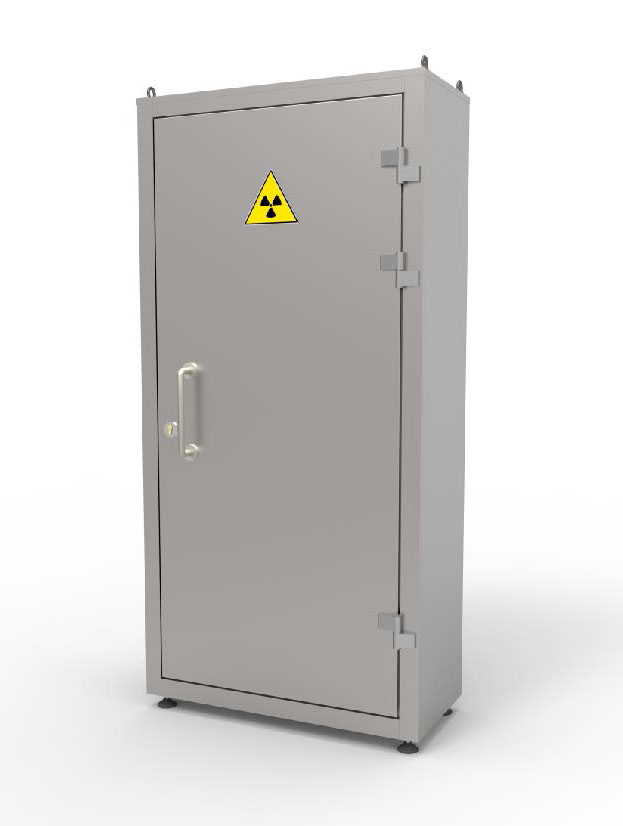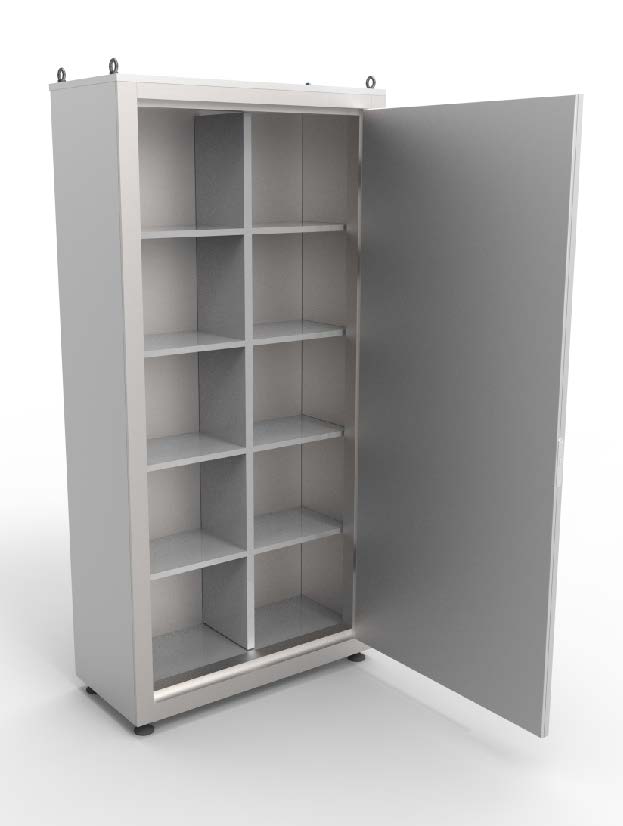 Specifications
Lead protection thickness – 5 mm
Exterior and Interior Material – Stainless Steel
Product weight (no more) – 300kg
NOTE: The main parameters can be changed according to the technical specifications of the customer.