Specification:
Wear resistant vinyl coating
Rubber band
Aluminum profile
Width – 145 mm,
Thickness from the wall – 85 mm,
The chipper can be mounted on the walls of a variety of materials. It consists of an aluminum profile, a rubber band, playing the role of a damper, and a wear-resistant vinyl coating that performs, among other things, a decorative task.
Protective handrails-bumpers for walls are designed to prevent premature wear and damage to walls and corners. These are universal constructions that are both decorative and functional at the same time. It should be noted that the protective bump stops can reduce operating costs by increasing the time between repairs, allow you to preserve the original appearance of the room as long as possible, save expensive finishing materials from destruction. These protection systems act as shock absorbers, reduce the impact force of the equipment in use, protect the walls from mechanical wear, prevent the formation of cracks and scratches.
COMPONENTS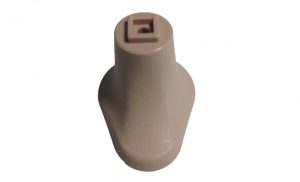 WG005 Bracket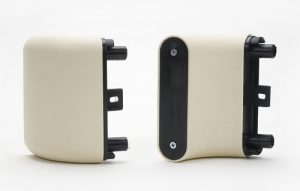 WG006 Left and right completion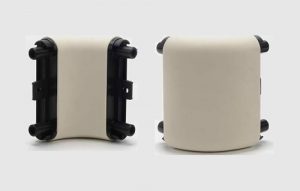 WG007-01 and WG007-02 External and internal corner