The sink body is all-metal, welded. Made of high quality stainless steel sheet AISI 304 or AISI 316 (ground surface), a thickness of at least 1.5 mm. Inside the case is equipped with a rigid frame.
The sink is made of composite material.
All surfaces are resistant to disinfection.
---
STANDARD COMPLETE SET
In the basic configuration, the sinks are equipped with elbow dispensers for liquid soap / antiseptics, which have a plastic case, and an elbow mixer.
elbow dispenser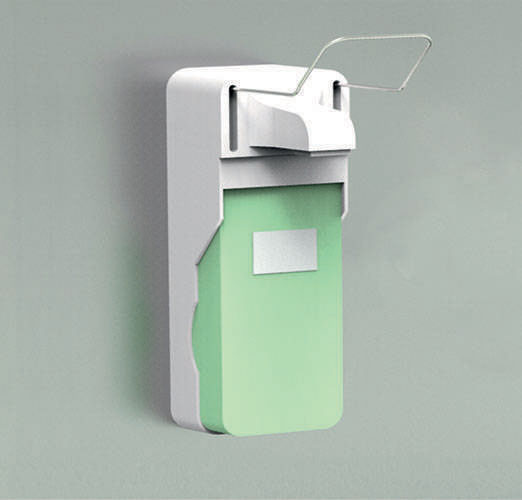 elbow mixer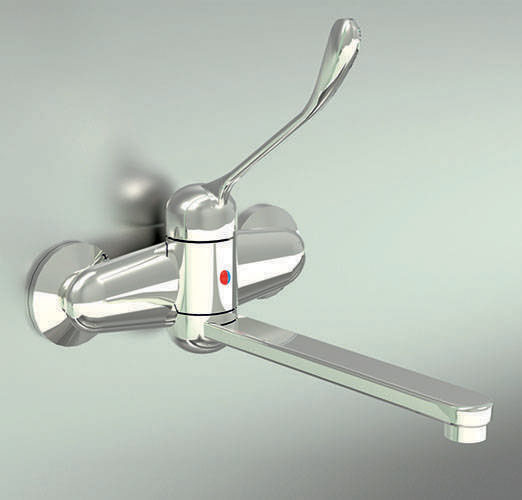 ---
OPTIONAL COMPLETE SET
At the request of the Customer can be installed:
elbow dispensers of liquid soap / antiseptics from stainless steel;
contactless mixers (water is supplied when the user's hands fall into the sensor's coverage area);
mirrors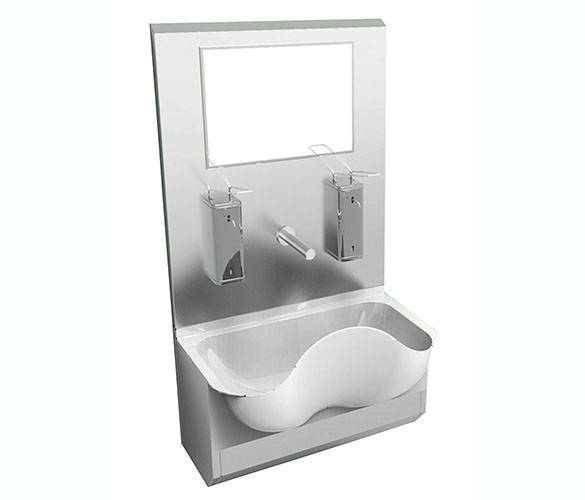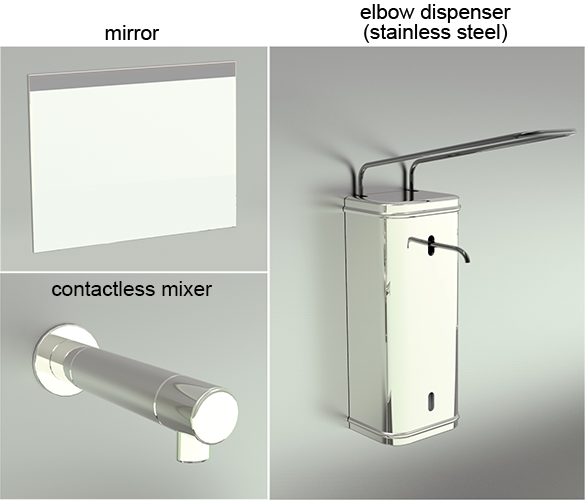 Installation of a sink – wall.
All necessary fasteners are included in the delivery.
Sinks for one and two workplaces are made.
---
WASHING FOR ONE WORK PLACE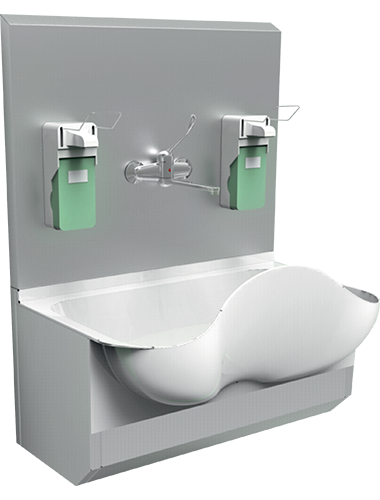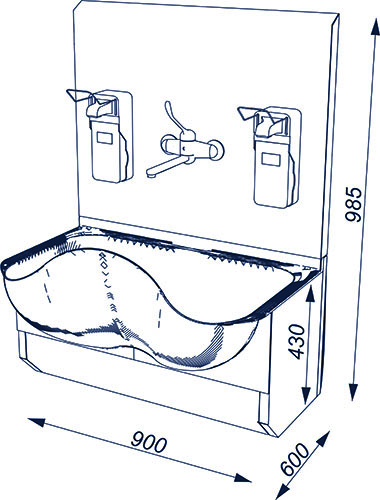 standard equipment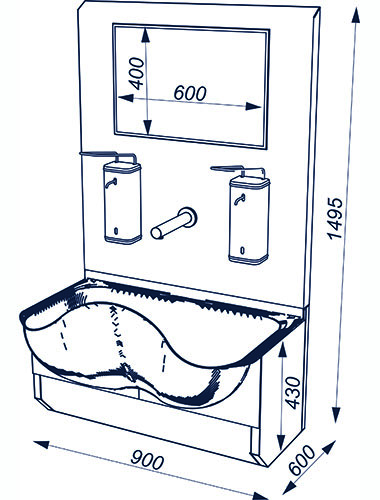 optional equipment
---
WASHING FOR TWO WORKS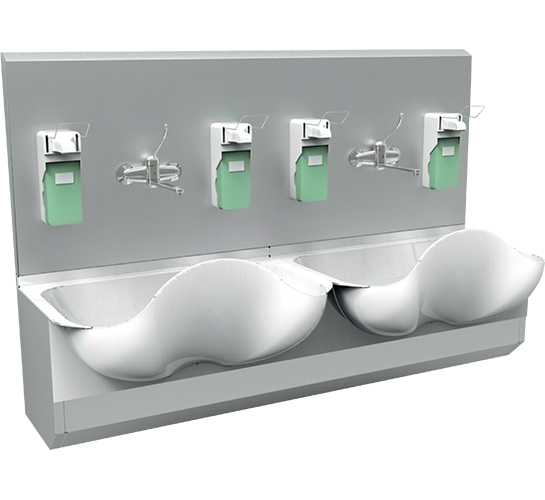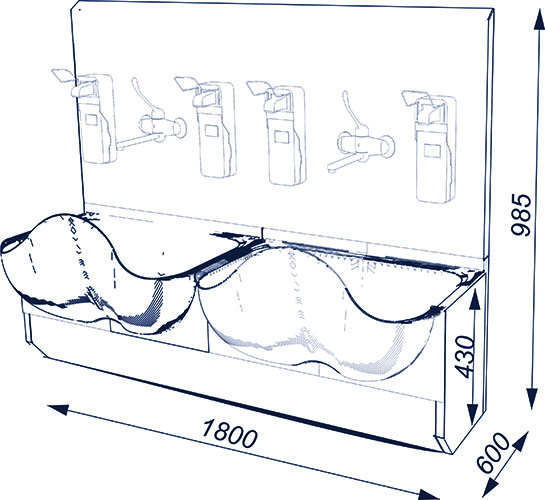 standard equipment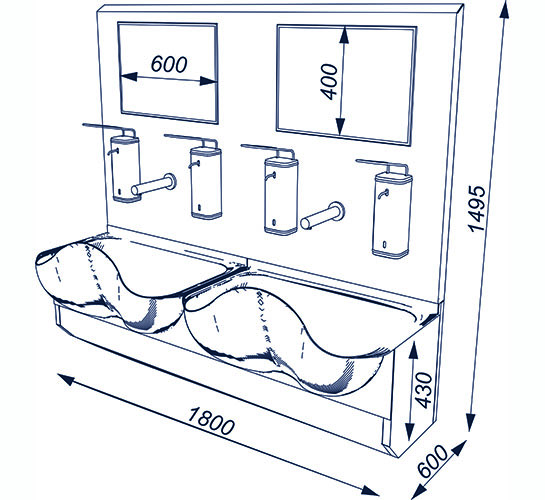 optional equipment